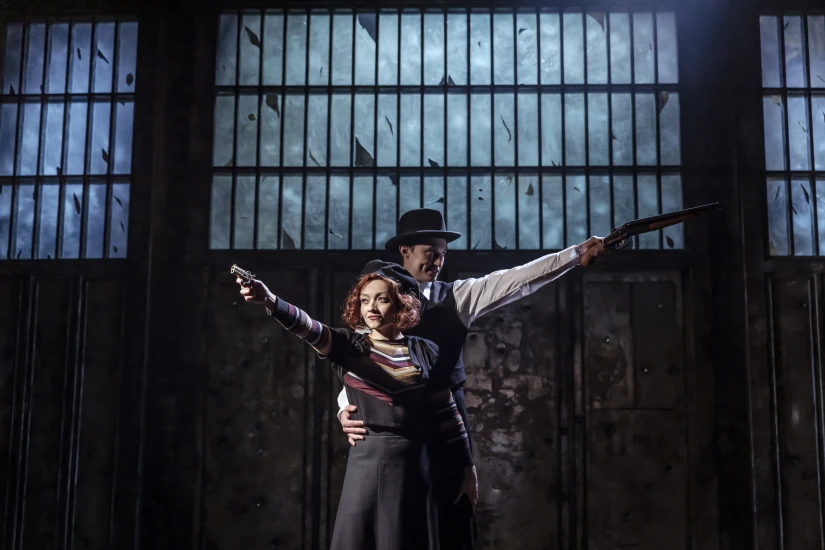 Bonnie and Clyde musical London
«Bonnie and Clyde» er en amerikansk musical, der er baseret på den virkelige historie om det berygtede kriminelle par Bonnie Parker og Clyde Barrow, der blev berømt i 1930'erne for deres røverier og mord.
Handlingen følger Bonnie og Clyde's rejse fra deres første møde i Texas til deres død i en skudveksling med politiet. Musicalen viser, hvordan de begge var desperate efter at flygte fra deres trøstesløse tilværelser, og hvordan de blev draget mod en verden af kriminalitet og spænding.
Bonnie og Clyde's kriminelle aktiviteter tager dem på en farlig rejse gennem Texas og andre stater, og de bliver forfulgt af politiet, mens de forsøger at undgå fængselsstraf. Musicalen skildrer også Bonnie og Clyde's romantiske forhold, som udvikler sig i takt med deres kriminelle handlinger og bliver mere og mere intens.
Musicalen indeholder mange velkendte sange, herunder «Picture Show,» «This World Will Remember Us,» og «Bonnie». «Bonnie and Clyde» havde premiere på Broadway i 2011 og har sidenhen været opført på teatre rundt omkring i verden.