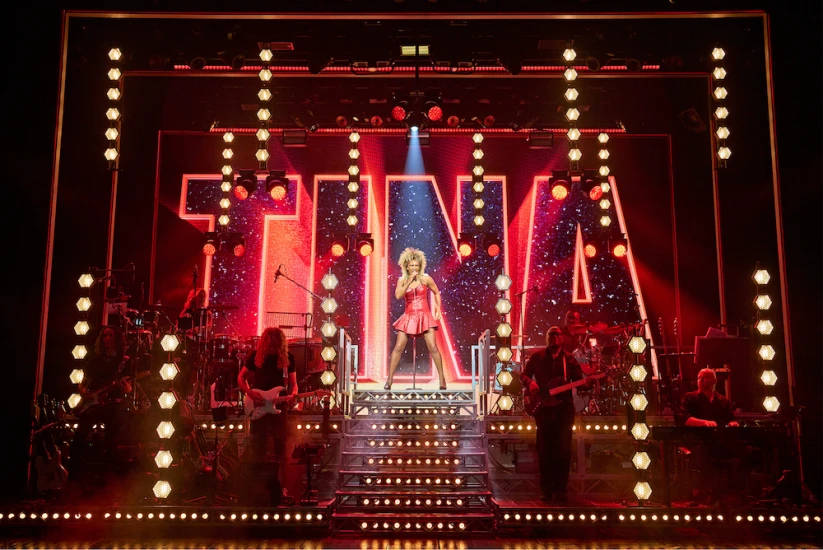 Tina – The Tina Turner Musical London
«The Tina Turner Musical» er en jukebox-musical baseret på den virkelige historie om den legendariske rocksangerinde Tina Turner.
Musicalen følger Tina Turner fra hendes barndom i Nutbush, Tennessee, gennem hendes succesfulde karriere i musikbranchen, både som en del af duoen Ike og Tina Turner og som soloartist, til hendes triumf over personlige og professionelle udfordringer.
Musicalen inkluderer mange af Tina Turners største hits, inklusive «What's Love Got to Do With It,» «Proud Mary,» «Private Dancer,» og «The Best». Musicalen udforsker også temaer som kærlighed, kærlighedskvaler, karriere, overlevelse og forsoning.
Uden at afsløre for meget af plottet, kan jeg sige, at «The Tina Turner Musical» er en inspirerende og rørende fortælling om en kvinde, der overvandt mange udfordringer i livet for at opnå succes og anerkendelse i musikbranchen. Musicalen er blevet rost for sin trofaste skildring af Tina Turners liv og musik, samt for sine fantastiske sang- og dansepræstationer.