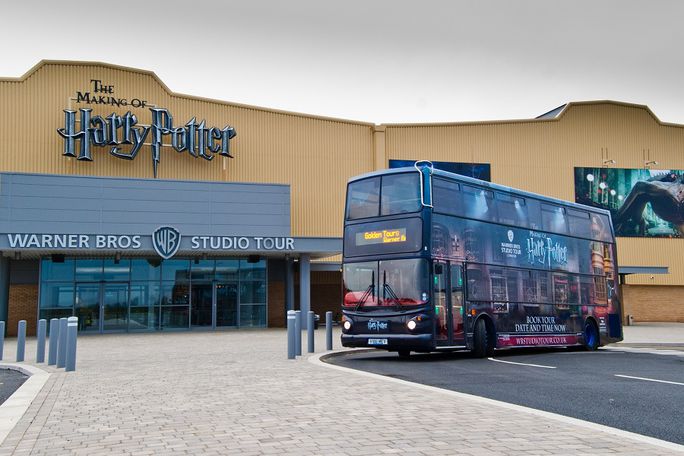 Harry Potter Studio London
The Harry Potter Studio Tour i London er en populær seværdighed blandt Harry Potter-fans og er beliggende i Leavesden, en forstad til London. Det er et interaktivt og spændende besøg til kulissen og bag kameraet på de otte Harry Potter-film.
Besøgende vil have mulighed for at udforske sættene, som var en del af Harry Potters magiske verden, og se nogle af de mest ikoniske rekvisitter fra filmene. Dette inkluderer Gryffindor Common Room, Hogwarts Great Hall, Dumbledore's kontor, Hagrid's Hut og Diagon Alley.
Gæster kan også se, hvordan specialeffekter og magi blev skabt til filmene, og få et indblik i arbejdet med kostumer, sminke og hår. Der er også en cafe og en butik, hvor du kan købe Harry Potter-merchandise og souvenirs.
The Harry Potter Studio Tour er åben året rundt, og billetter skal købes på forhånd. Turen tager normalt 3-4 timer, og der er mulighed for at tage en tur med en audioguide, som vil forklare mere om hvert sæt og rekvisitterne. Det er også muligt at tage en speciel aftenstur, hvor du kan udforske studierne i en mere intim atmosfære og nyde en drink i Hogwarts Great Hall.