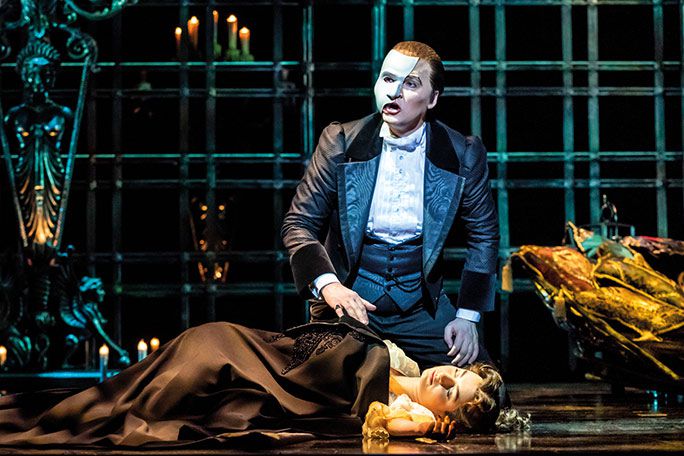 The Phantom Of The Opera musical London
«Phantom of the Opera» er en af de mest populære og ikoniske musikaler i moderne teaterhistorie. Det er baseret på romanen af samme navn af Gaston Leroux.
Handlingen i musikalen foregår i Paris i 1881 og følger historien om Christine Daaé, en smuk og talentfuld sangerinde, der arbejder på Operaen i Paris. Hun bliver undervist af en mystisk og skræmmende figur kendt som «The Phantom» (Phantom'en), der bor i kælderen under operahuset.
Phantom'en er forelsket i Christine og bliver jaloux på hendes forhold til Raoul, en ung og velhavende vicomte, som også er forelsket i hende. Phantom'en tager drastiske skridt for at sikre, at Christine vælger ham i stedet for Raoul, herunder at true operahusets ledelse og skabe kaos og panik blandt publikum.
Musikalen er kendt for sin spektakulære scenografi og kostumer, samt for sin uforglemmelige musik af Andrew Lloyd Webber.