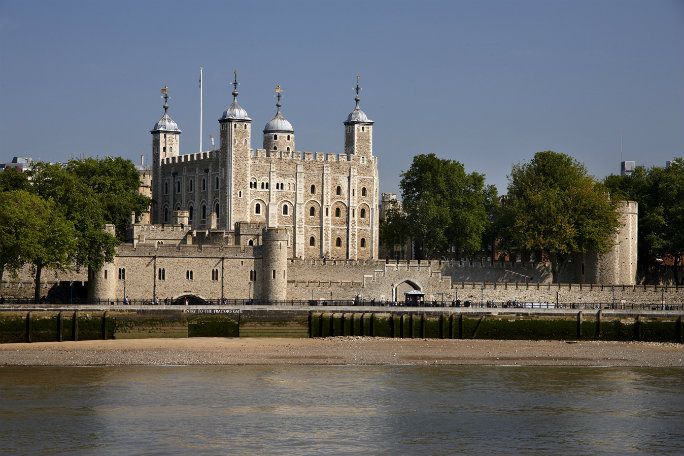 Tower Of London billetter
Tower of London er en af de mest ikoniske seværdigheder i London og en af de mest besøgte historiske steder i verden. Det ligger i det centrale London, ved bredden af Themsen, og er kendt for sine lange historie, kongelige gemakker, kongelige kronjuveler og som fængsel for nogle af Englands mest berømte fanger.
Bygningen af ​​Tower of London blev påbegyndt i 1078 af William Erobreren, og siden da er den blevet udvidet og moderniseret af mange konger og dronninger. Det var engang et kongeligt palads, en fæstning og fængsel, og det var også det sted, hvor kronjuvelerne blev opbevaret.
Besøgende til Tower of London vil have mulighed for at udforske de historiske bygninger og de kongelige gemakker, og se nogle af de mest berømte rekvisitter, såsom de imponerende kongelige kronjuveler. Du kan også se ravnen, som siges at vogte over tårnet, og høre historier om nogle af tårnets mest berømte fanger, som f.eks. Anne Boleyn, Sir Walter Raleigh og Guy Fawkes.
Der er også mulighed for at deltage i en guidet tur, som vil give mere indsigt i tårnets historie og betydning. Tower of London er åben hele året rundt, men åbningstiderne kan variere afhængigt af sæsonen. Billetter kan købes på forhånd online eller ved indgangen. Det er også muligt at kombinere et besøg på Tower of London med andre attraktioner i London, såsom en flodbådstur på Themsen eller et besøg på London Eye.