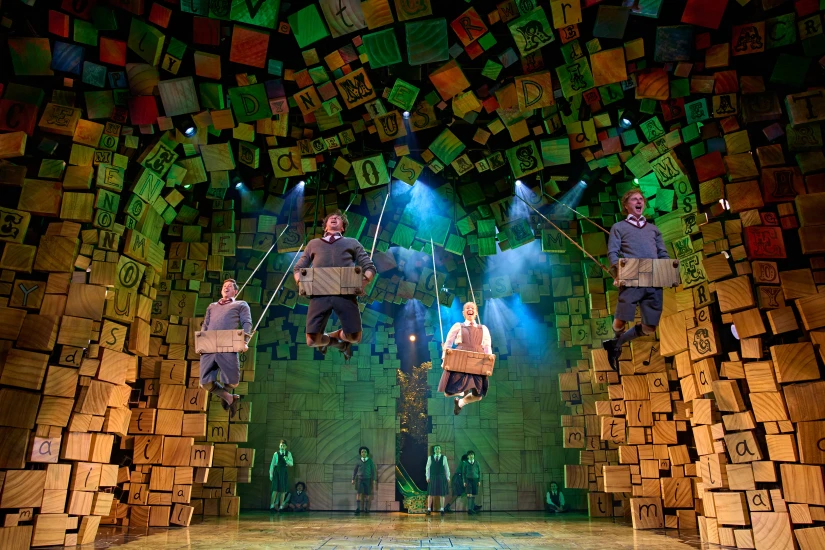 Matilda The Musical musical London
«Matilda The Musical» er en musical baseret på Roald Dahls populære børnebog «Matilda». Musicalen følger den intelligente og fantasifulde Matilda Wormwood, en lille pige med en kærlighed til bøger og læsning, som vokser op i en dysfunktionel familie.
Matilda starter i skolen, hvor hun møder en række farverige figurer, inklusive sin lærerinde, Miss Honey, og den grusomme skoleinspektør, Miss Trunchbull, som terroriserer eleverne. Matilda bruger sin fantasi og intelligens til at navigere i den vanskelige verden, hun befinder sig i, og prøver samtidig at redde Miss Honey fra hendes triste skæbne.
«Matilda The Musical» udforsker temaer som venskab, familie, kærlighed og modstandskraft. Musicalen indeholder mange populære sange, inklusive «Naughty,» «Revolting Children,» og «When I Grow Up.»
Uden at afsløre for meget af plottet, kan jeg sige, at «Matilda The Musical» har en rørende og inspirerende slutning, der vil efterlade publikum med meget at tænke over. Musicalen er blevet rost for sit skuespil, sang og dansepræstationer samt for sin tro på, at alle børn kan være helte, hvis de tør at følge deres drømme og tro på sig selv.