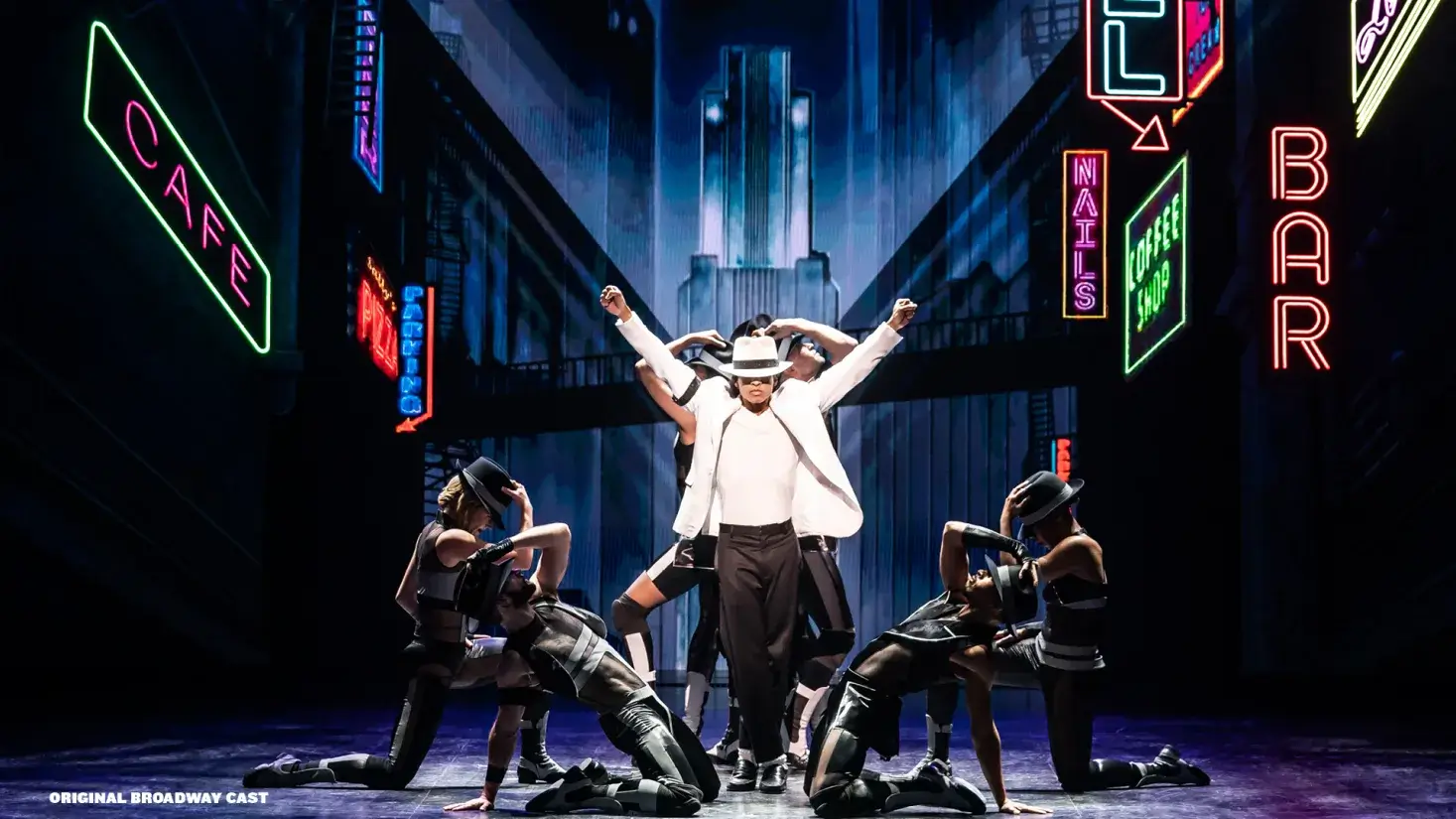 MJ The Musical London
«MJ The Musical» er en enestående teaterproduktion, der kaster lys over livet og arven fra en af musikhistoriens største ikoner, Michael Jackson. Denne musical giver publikum et dybt indblik i «The King of Pop's» liv og karriere, lige fra hans tidlige dage som barnestjerne i Jackson 5 til hans spektakulære solokarriere.
Forestillingen er en hyldest til Michael Jacksons musik og dans, med et utroligt talentfuldt ensemble, der giver liv til nogle af hans mest ikoniske sange og danseoptrædener. Fra «Billie Jean» til «Thriller» og «Smooth Criminal» tages publikum med på en musikalsk rejse gennem hans mest mindeværdige hits.
«MJ The Musical» er ikke kun en fejring af Michael Jacksons kunst, men også en udforskning af de personlige udfordringer, han stod overfor, og hans urokkelige dedikation til at skabe musik, der berørte millioner af mennesker over hele verden.
Med en dybtfølt og inspirerende fortælling, en forbløffende produktion og utroligt talent på scenen er «MJ The Musical» en oplevelse, der appellerer til både loyale fans og dem, der blot beundrer musikkens kraft til at berøre vores sjæle. Denne musical er en hyldest til en legende, der har efterladt et uudsletteligt aftryk på musikhistorien