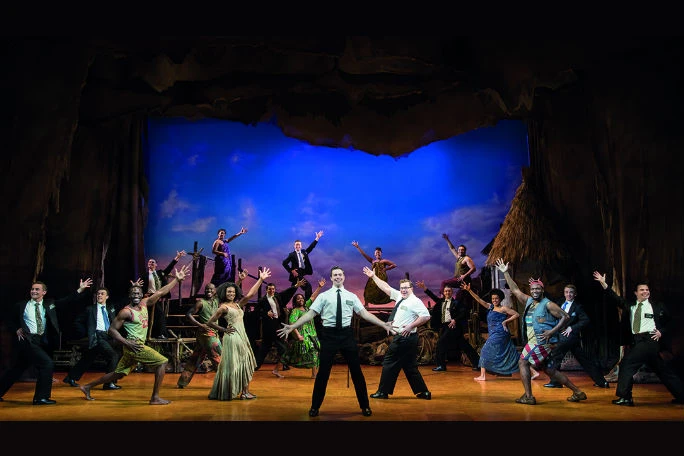 The Book of Mormon musical London
The Book of Mormon er en satirisk musical, der følger to unge missionærer fra Jesu Kristi Kirke af Sidste Dages Hellige, også kendt som mormonerne, der sendes til Uganda for at sprede budskabet om mormonismen til lokalbefolkningen.
Hovedpersonerne er Elder Price og Elder Cunningham, som har vidt forskellige personligheder. Elder Price er ambitiøs og selvsikker, mens Elder Cunningham er klodset og usikker på sig selv. De to missionærer bliver sendt til Uganda, hvor de opdager, at befolkningen lider af alvorlige problemer som fattigdom, sygdomme og politisk undertrykkelse.
Musicalen udforsker forskellige temaer som religion, tro, kulturkonflikter og politik. Gennem satiriske sange og scener udfordrer «The Book of Mormon» mange af de stereotyper og fordomme, der er forbundet med mormonismen og afrikansk kultur.
Uden at afsløre for meget af plottet, kan jeg sige, at «The Book of Mormon» er en sjov og underholdende musical, men den indeholder også mange skarpe kommentarer og sociale budskaber. Musicalen er skrevet af skaberne af den populære tv-serie «South Park» og har vundet flere priser, herunder ni Tony Awards.