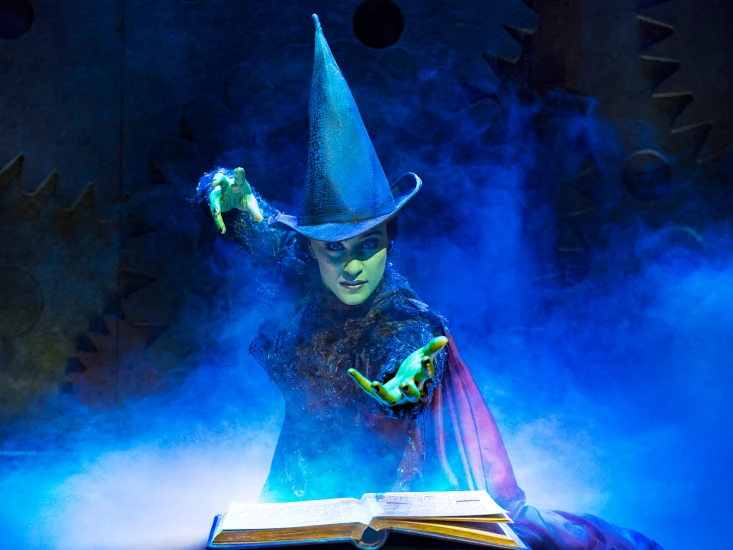 Wicked musical London
«Wicked» er en populær musical, der er baseret på romanen «Wicked: The Life and Times of the Wicked Witch of the West» af Gregory Maguire. Musicalen er en forhistorie til «The Wizard of Oz» og følger livet og venskabet mellem de to hekse, Glinda, den gode heks, og Elphaba, den onde heks.
Handlingen begynder med Glinda og Elphabas første møde på universitetet i Oz. De to hekse er meget forskellige, og mens Glinda er populær og elsket af alle, bliver Elphaba frygtet og hadet på grund af hendes grønne hudfarve og anderledes adfærd. Trods deres forskelle udvikler de to hekse et venskab, der bliver sat på prøve, da de bliver involveret i politik og magtkampe i Oz.
I løbet af musikalen udforsker «Wicked» temaer som venskab, kærlighed, fordomme og magt. Der er mange ikoniske sange i musikalen, herunder «Defying Gravity», «Popular» og «For Good».
Uden at afsløre for meget af plottet, kan jeg sige, at «Wicked» har en rørende og overraskende slutning, der vil efterlade publikum med meget at tænke over.
Apollo Victoria Theatre. 17 Wilton Road, London, SW1V 1LG
Tube stasjon: Victoria