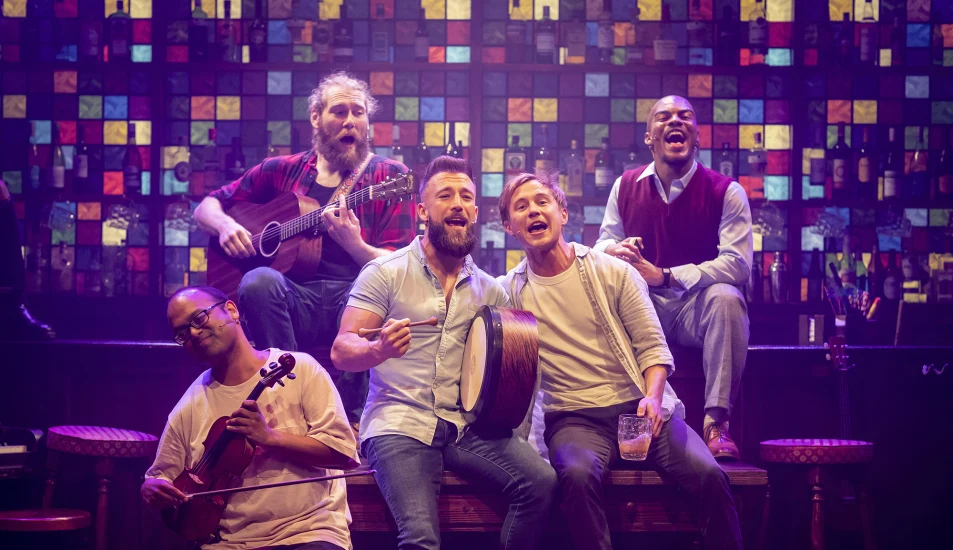 The Choir Of Man musicalen London
The Choir of Man er en musikalsk forestilling, der er skabt af en gruppe af irske og britiske performers. Showet præsenterer en række livlige og energiske numre, der er udført af en mandekor, der synger og spiller på instrumenter.
Handlingen i The Choir of Man er ret simpel og drejer sig primært om de enkelte sange og deres budskaber. Publikum følger en gruppe af mænd, der mødes på et lokalt pub for at synge, drikke og tale om livet. Mens de deler deres personlige historier og oplevelser, udfører de en række musiknumre fra forskellige musikgenrer, inklusive rock, pop, folkemusik og musicals.
Showet er kendt for at have en interaktiv og festlig atmosfære, hvor publikum opfordres til at synge med og danse sammen med performere. Derudover indeholder showet også et vist niveau af akrobatik og danseoptræden.
The Choir of Man blev først opført i 2017 og har sidenhen turneret på teatre i forskellige dele af verden. Showet har fået positive anmeldelser for sin livlige og underholdende optræden og har vundet et stort publikum på grund af dets festlige atmosfære og variation i musikstil.