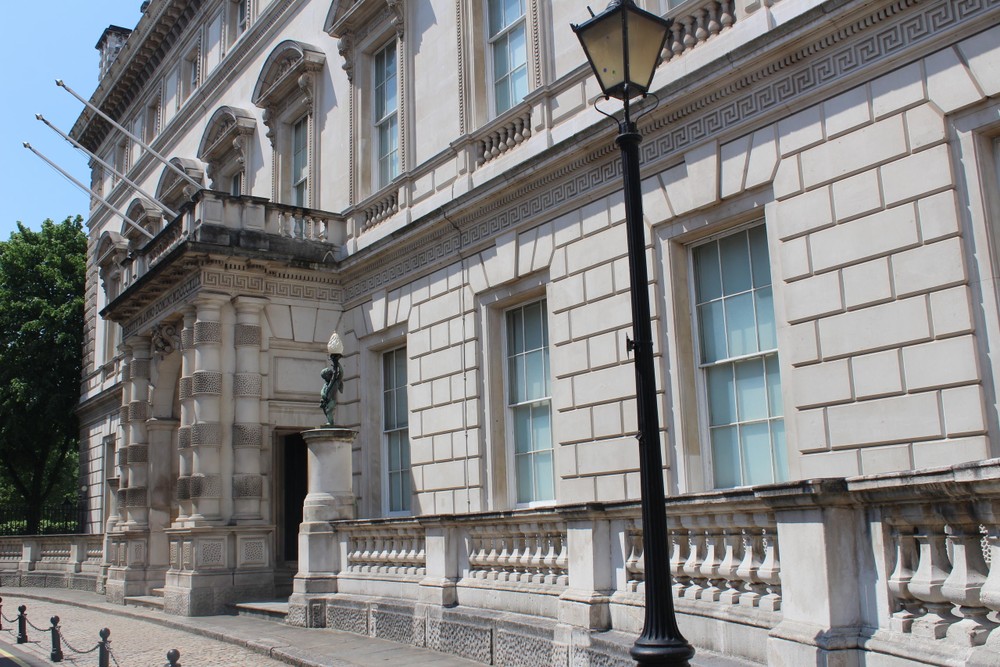 Downton Abbey gåtur i London
Mens Highclere Castle og Bampton er de primære steder på skærmen i Downton Abbey, begav serien sig også ind i det centrale London for at filme talrige scener gennem dens seks sæsoner. Så det er her i det centrale London, hvor denne Downton Abbey London Tour of Locations vil tage dig til nogle af disse mindeværdige steder.
Deltag i lordene og damerne under sæsonen i London på vores Downton Abbey London Tour of Locations. På denne gåtur vil du se verdensberømte steder og maleriske historiske gader, hvor denne prisvindende tv-serie blev filmet.
Besøg smukke steder og rolige omgivelser midt i vores hovedstad, der har stået model for steder som Liverpool, London og York. Lær, hvordan de blev brugt som filmlokationer for Downton Abbey, og hør anekdoter og behind-the-scenes information om, hvordan showet blev lavet.
Under gåturen kan du genopleve spændende øjeblikke med Anna og følge Bates's bevægelser i London, de skridt, Edith tager, da hun opdager, at hun venter Gregsons barn.
Du får mulighed for at se, hvor Cora og kunsthistorikeren Simon Bricker beundrede malerierne af Piero della Francesca. Stå udenfor Crawley's London-residens og se restauranten, hvor Edith møder Bertie for en drink. Downton Abbey London Tour of Locations slutter ved Green Park.
Mere info:
Se eksteriøret af Grantham House, hvor vi møder onkel Harold for første gang.
Se, hvor Lady Rose kaster alle forsigtighed til vinden, når hun bliver spottet på en date med jazzsangeren Jack Ross.
Beundre parken, hvor Daisy deler sin nyfundne kærlighed til kunst.
Steder fra serie 5 inklusive hotellet, hvor Lady Mary og Lord Gillingham har deres hemmelige forhold.