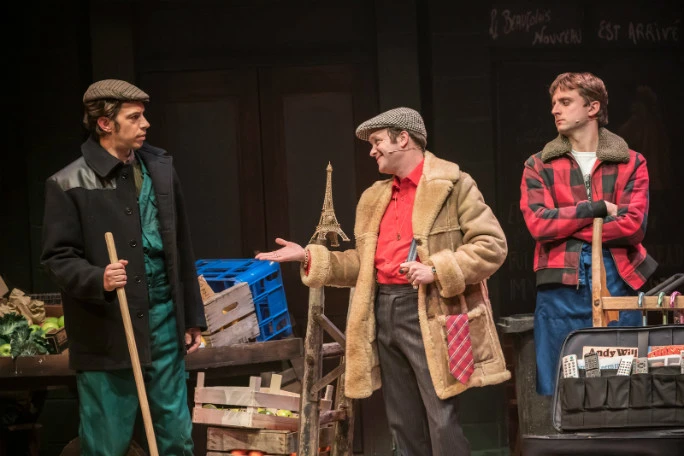 Only Fools And Horses musicalen London
Only Fools and Horses: The Musical er en musical baseret på den populære britiske TV-serie med samme navn, der følger livet og eventyrerne af to brødre, Derek «Del Boy» Trotter og Rodney Trotter, og deres faderfigur Onkel Albert.
Handlingen i musicalen følger de samme hovedelementer som TV-serien, og følger Del Boy og Rodney, der drømmer om at tjene penge ved at sælge uægte varer og arbejde med ulovlige forretningsmetoder. I musicalen præsenteres også flere af de velkendte figurer fra TV-serien, såsom Trigger og Boycie.
Musicalen indeholder en række af sangnumre og dansenumre, som er tilpasset til historien og karaktererne. Den er kendt for at have bevaret den humoristiske tone og det rige sprog fra TV-serien.
Only Fools and Horses: The Musical havde premiere i 2019 på Theatre Royal Haymarket i London og var en stor succes, der trak publikum fra hele verden. Musicalen blev rost for at bevare den oprindelige ånd og stemning af TV-serien og for at give fans en chance for at genopleve nogle af de mest mindeværdige øjeblikke fra showet.