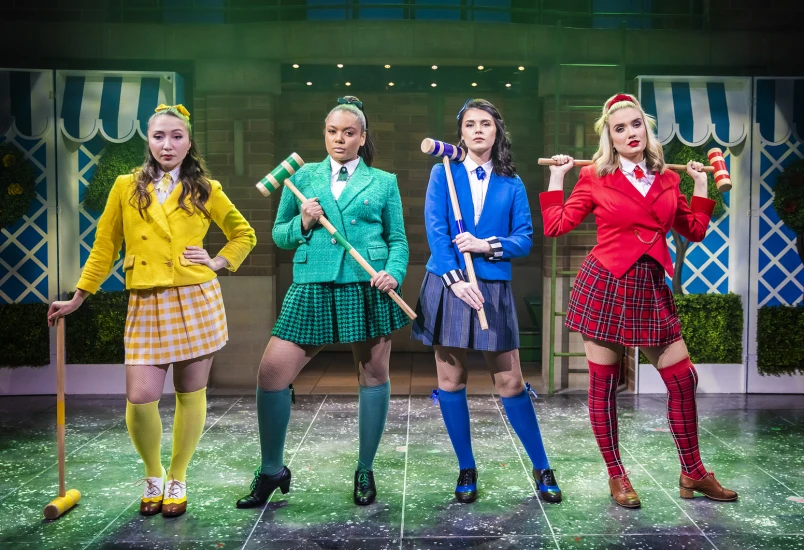 Heathers: The Musical London
Heathers: The Musical er en rockmusical baseret på den populære film fra 1988 med samme navn. Historien følger teenageren Veronica Sawyer, der længes efter at være en del af den populære klike på sin skole, som alle hedder Heather. Men da hun bliver venner med den nye elev, J.D., og de begynder at tage hævn på de populære piger, går tingene hurtigt fra at være spændende til farlige.
Musicalen udforsker temaer som mobning, kærlighed, venskab og identitet. Den er kendt for sine mørke og satiriske elementer, som undersøger de dysfunktionelle aspekter ved det sociale hierarki på gymnasiet.
Heathers: The Musical indeholder mange energiske og velkendte sange, herunder «Candy Store», «Dead Girl Walking» og «Seventeen». Musicalen blev først opført off-Broadway i 2014 og har sidenhen haft succes på teatre over hele verden.