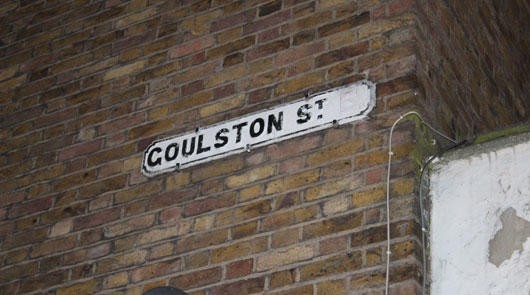 Jack The Ripper Walking Tour London
En Jack The Ripper Walking Tour i London er en guided tur, der fører besøgende gennem gaderne i det østlige London, hvor den berygtede seriemorder Jack the Ripper begik sine brutale mord på kvinder i slutningen af 1800-tallet. Turen fokuserer på at udforske de forskellige steder, hvor mordene fandt sted, og guiden vil dele historier og detaljer om Jack the Ripper, hans ofre og de efterforskere, der forsøgte at opklare sagen.
På turen vil man besøge steder som Whitechapel og Spitalfields, som stadig bærer præg af områdets fattigdom og hårdhed i det 19. århundrede. Man vil også se historiske bygninger, der har overlevet siden Jack the Rippers tid, såsom Ten Bells pub, hvor flere af ofrene var sidst set i live, og Old Spitalfields Market, hvor der stadig handles og sælges varer den dag i dag.
Under turen vil guiden også diskutere de forskellige teorier om, hvem Jack the Ripper faktisk var, og hvorfor hans identitet stadig forbliver en af ​​de største gåder i kriminalhistorien.
Det er vigtigt at bemærke, at Jack The Ripper Walking Tour kan indeholde nogle detaljerede og grafiske beskrivelser af mordene, så det kan være en seværdighed, der ikke er egnet for alle, især ikke for yngre børn.