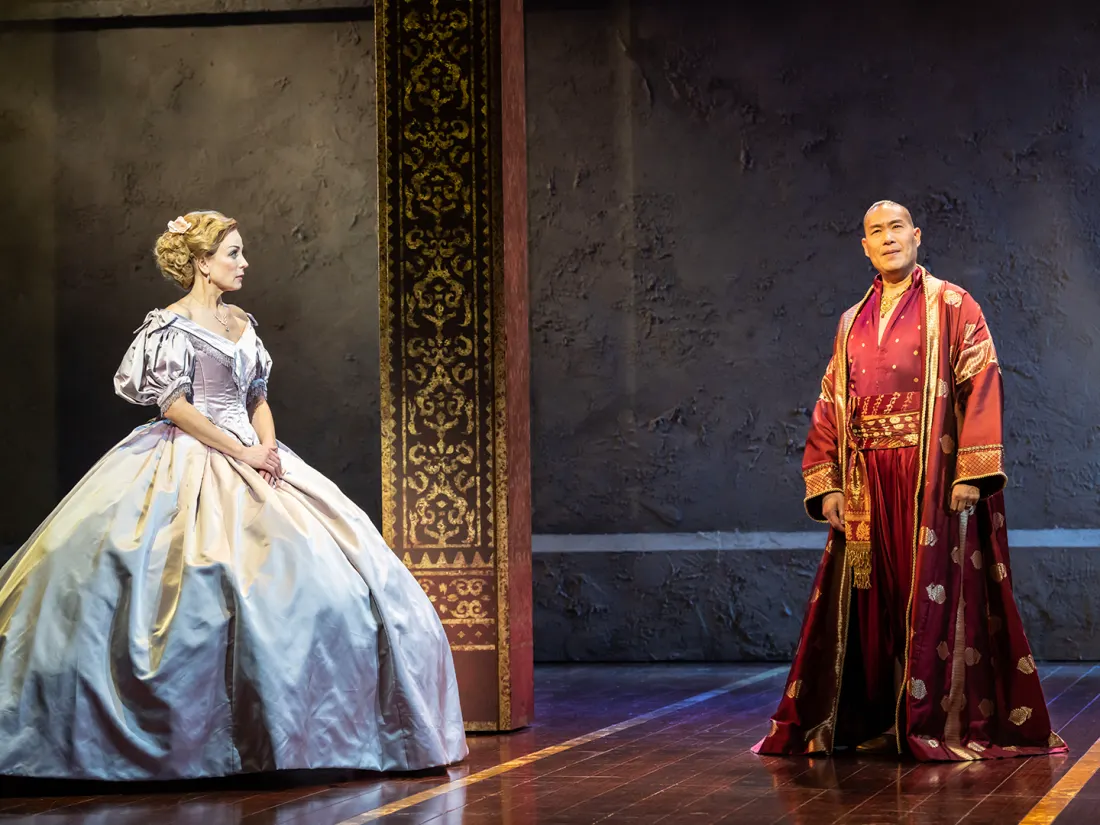 The King and I Musical London
«The King and I» musicalen i London er en tidløs klassiker, der fortsætter med at fortrylle publikum med sin skønhed og dybde. Denne musikalske perle, baseret på Margaret Landons roman og inspireret af virkelige begivenheder, fortæller historien om den britiske guvernante Anna Leonowens, der bliver ansat af Kong Mongkut af Siam for at undervise hans mange børn og harem i vestlig kultur.
Musicalen udforsker kultursammenstød, fordomme og kærlighed på smukkeste vis. Den storslåede musik og sangtekster af Richard Rodgers og Oscar Hammerstein II inkluderer uforglemmelige sange som «Getting to Know You» og «Shall We Dance?».
«The King and I» er kendt for sine imponerende scenografi og kostumer, der giver liv til det majestætiske Siam. Rollen som Anna Leonowens har tiltrukket en række talentfulde skuespillerinder gennem årene, og forestillingens dygtige ensemble leverer hjertevarme og storslåede præstationer.
Denne musical har været en fast del af Londons teaterscene og har fortsat med at begejstre generationer af teaterelskere. Med sin tidløse historie om tolerance og forståelse forbliver «The King and I» en uforglemmelig oplevelse for alle, der vælger at opleve den på West End