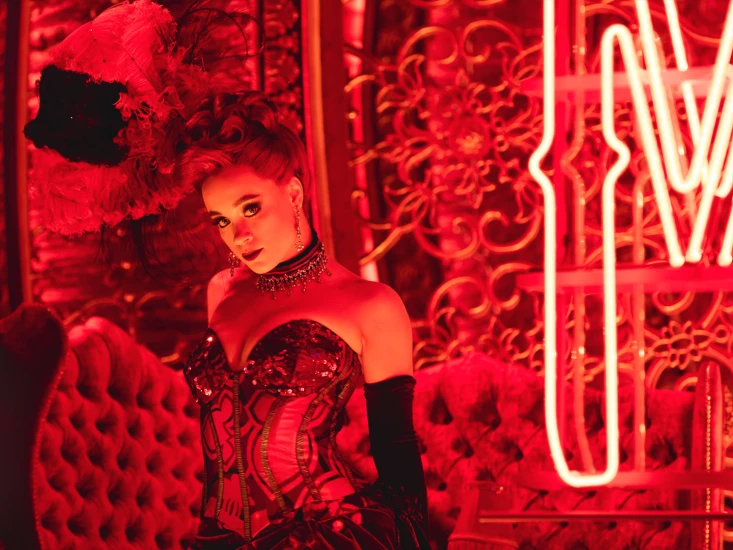 Moulin Rouge! The Musical London
Moulin Rouge! The Musical er en Broadway-musical baseret på den populære film Moulin Rouge fra 2001. Handlingen i musicalen følger den samme grundlæggende historie som filmen, men har også tilføjet nogle nye elementer og sange.
Historien følger den unge forfatter Christian, der ankommer til Paris i 1899 og falder for den smukke cabaret-danser Satine, der optræder på den berømte Moulin Rouge-klub. Satine er imidlertid allerede forlovet med den rige og magtfulde Duke of Monroth, som finansierer Moulin Rouges shows og ønsker at gøre Satine til sin elskerinde.
Christian og Satine indleder en hemmelig romance, mens de arbejder sammen på Moulin Rouges nye show, men deres kærlighed bliver truet af Dukens jaloux og farlige planer.
Musicalen indeholder mange velkendte pop- og rock-sange fra forskellige tidspunkter, herunder «Lady Marmalade», «Roxanne», «Your Song» og «Come What May». Den er kendt for sine flotte scenografier og koreografi og er blevet rost for sin energiske og spektakulære optræden.
Moulin Rouge! The Musical havde premiere på Broadway i 2019 og har sidenhen været en stor succes, vundet adskillige priser og begejstret publikum med sin ekstravagante og følelsesmæssige historiefortælling.