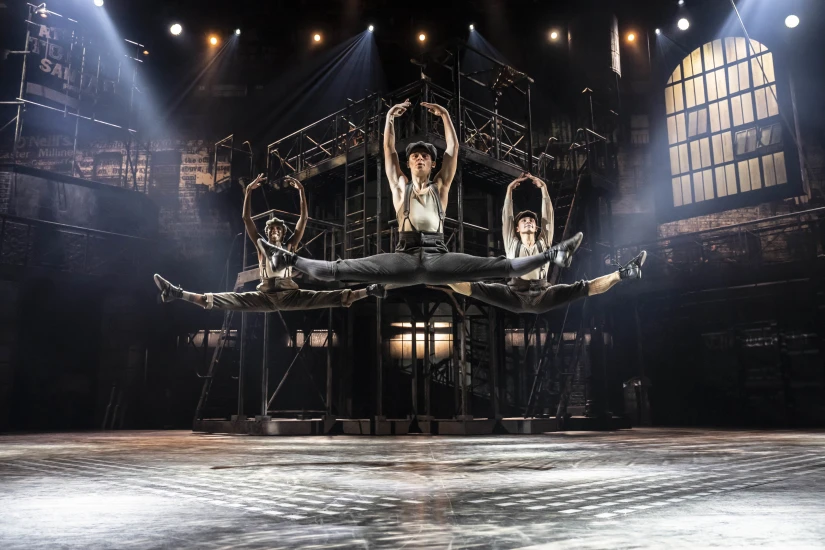 Newsies musical London
«Newsies» er en amerikansk musical, der er baseret på den virkelige begivenhed i 1899, hvor en gruppe af unge avisbud i New York City gik sammen i en strejke for at protestere mod de dårlige arbejdsforhold og den lave løn.
I musicalen følger vi hovedpersonen Jack Kelly, en ung avisbud, der drømmer om at forlade sin trængselsfulde tilværelse og starte et nyt liv i Santa Fe. Men da arbejdsvilkårene for avisbuddene bliver forværret og aviserne hæver prisen, beslutter Jack og hans venner at gøre oprør og kæmpe for deres rettigheder. De samler sig under ledelse af en ung journalist, Katherine, og sammen udgiver de deres egne aviser og arrangerer en stor demonstration.
«Newsies» er kendt for sin livlige og energiske musik, der omfatter sange som «Carrying the Banner,» «Seize the Day,» og «King of New York». Musicalen indeholder også koreografi inspireret af street dance og akrobatik, hvilket giver en imponerende og spektakulær forestilling.
«Newsies» havde premiere i 2011 på Paper Mill Playhouse i New Jersey og blev senere opført på Broadway i 2012. Musicalen blev godt modtaget af kritikere og publikum og modtog flere Tony-nomineringer, herunder «Bedste musikal».
Troubadour Wembley Park Theatre, London