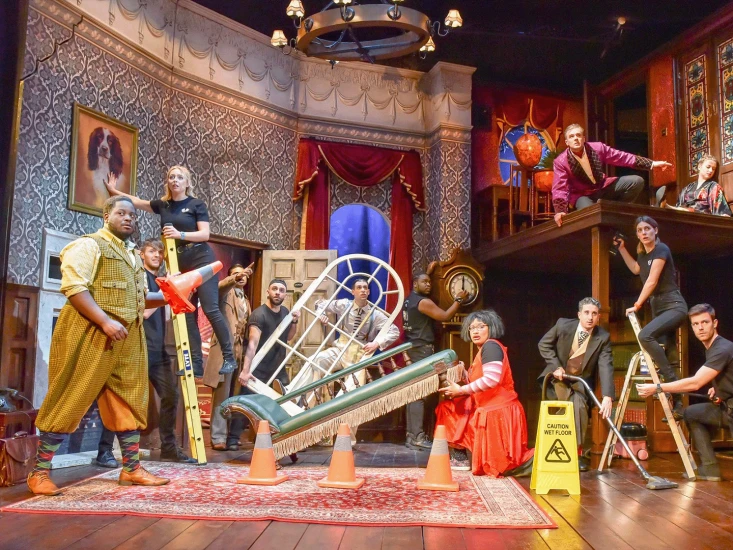 The Play That Goes Wrong teater London
«The Play That Goes Wrong» er en komedie teaterforestilling, der følger en amatørteatergruppe, der prøver at opføre et fiktivt kriminaldrama kaldet «The Murder at Haversham Manor».
Teaterstykket er kendt for sine mange fejl og problemer under opførelsen, som gradvist eskalerer og skaber kaos på scenen. Scener falder ned, rekvisitter går i stykker, skuespillere glemmer deres replikker, og karakterer kommer ind på det forkerte tidspunkt eller i de forkerte kostumer.
Stykket er en satire over teaterverdenen og en hyldest til teatergængere og -skuespillere, der arbejder hårdt og forbliver professionelle, selv når tingene går galt.
«The Play That Goes Wrong» er en underholdende og morsom teateroplevelse, der får publikum til at grine højt af de mange absurditeter og uheldige hændelser, der finder sted på scenen.