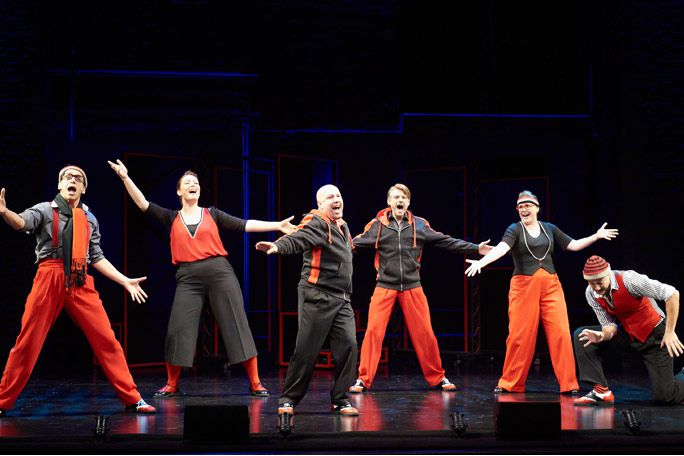 Showstopper! The Improvised Musical London
«Showstopper! The Improvised Musical» er en forestilling, hvor en gruppe skuespillere og musikere improviserer en musical på stedet. Konceptet går ud på, at publikum giver forslag til titel, genre og tema for musicalen, og herefter skaber skuespillerne en helt ny forestilling fra bunden.
Handlingen og karaktererne i «Showstopper!» ændrer sig fra forestilling til forestilling, afhængigt af publikums forslag og skuespillernes improvisationer. Musikken og sangteksterne bliver også improviseret og tilpasses handlingen, der udvikler sig på scenen.
«Showstopper!» er en forestilling, der lægger vægt på spontanitet og kreativitet og skaber en unik oplevelse for hver enkelt forestilling. Musicalen er kendt for at være sjov, overraskende og fyldt med energi og er blevet rost for sin evne til at skabe en sammenhængende musical ud af ingenting på blot få minutter.
«Showstopper!» er blevet opført både i London og på internationale scener og har vundet flere priser, herunder Olivier-prisen for bedste underholdningsforestilling i 2016