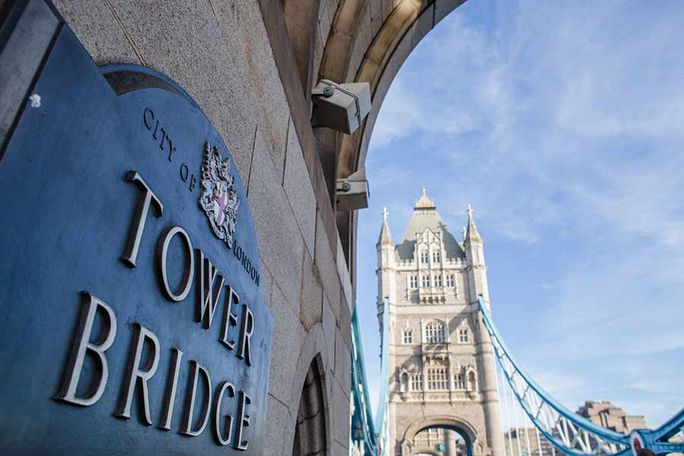 Tower Bridge London
Tower Bridge er en af ​​Londons mest ikoniske seværdigheder og er en del af byens skyline. Broen krydser Themsen og forbinder byens nordlige og sydlige områder. Det er en vigtig del af Londons infrastruktur og er en af ​​de mest fotograferede broer i verden.
Broen blev bygget i 1894 og er et teknisk mesterværk. Det har to store tårne, der er forbundet af to hængebroer, og er udstyret med en mekanisk løftemekanisme, der kan løfte broens midterste sektion for at tillade høje skibe at passere.
Tower Bridge er også et populært turistmål, og besøgende kan udforske udstillingerne i broens tårne og lære mere om broens historie og betydning for byen. Besøgende kan også nyde en tur over broen og se de fantastiske udsigter over byen fra toppen af ​​tårnene.
En af de mest spændende oplevelser på Tower Bridge er at se broen åbne og lukke. Dette sker normalt to gange om dagen for at give plads til større skibe, der sejler op og ned ad Themsen. Det er en imponerende syn at se broen rejse sig og give plads til en stor skib, mens trafikken stopper i nogle få minutter.