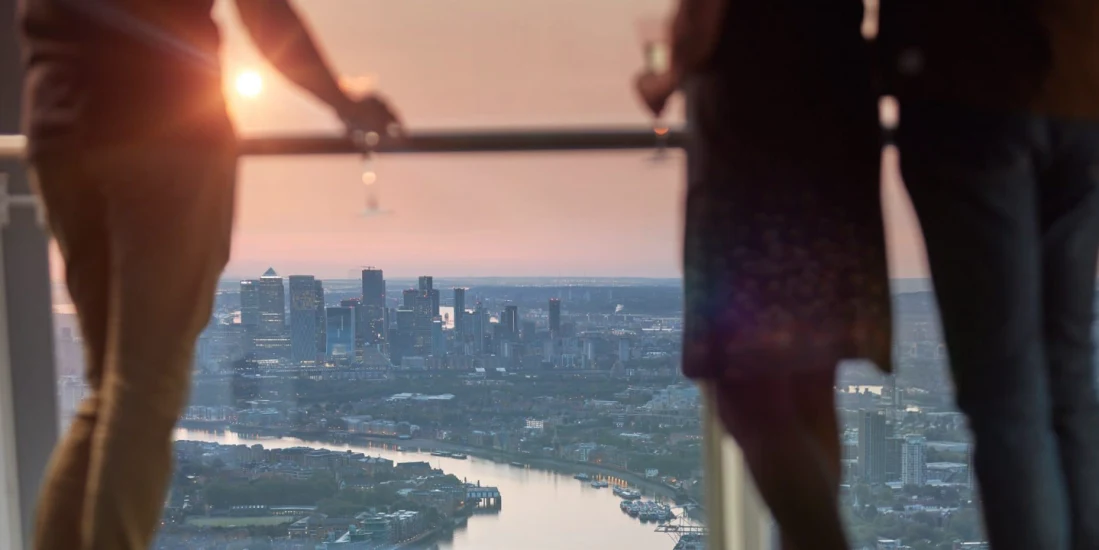 The View from The Shard London
The View from The Shard er en af ​​de mest spektakulære seværdigheder i London. Det er et udsigtspunkt beliggende i den 95-etagers Shard skyskraber, som er den højeste bygning i Europa. Det ligger i det centrale London nær London Bridge og giver besøgende en fantastisk udsigt over byen.
Når du ankommer til The Shard, vil du tage en elevator til observatoriet, som ligger på 244 meters højde. Her vil du have en panoramisk udsigt over London, og du vil kunne se mange af byens mest berømte seværdigheder, såsom Tower Bridge, St. Paul's Cathedral, The Tower of London, Buckingham Palace og mange flere.
The View from The Shard tilbyder også besøgende interaktive skærme, der giver information om de seværdigheder, du ser, samt muligheden for at se videoer og fotografier af Londons historie. Der er også mulighed for at købe souvenirs og spise og drikke på stedet.
Besøgende har mulighed for at købe billetter på forhånd online eller på stedet. Der er også forskellige billettyper til rådighed, inklusive VIP-billetter, som giver adgang til en eksklusiv lounge, champagne og en souvenir-guide. The View from The Shard er åben hele året rundt, og der er også mulighed for at besøge om aftenen for en endnu mere spektakulær udsigt over Londons skyline.
The View from The Shard London. Vi kan ikke tilbyde denne attraktion lige nu