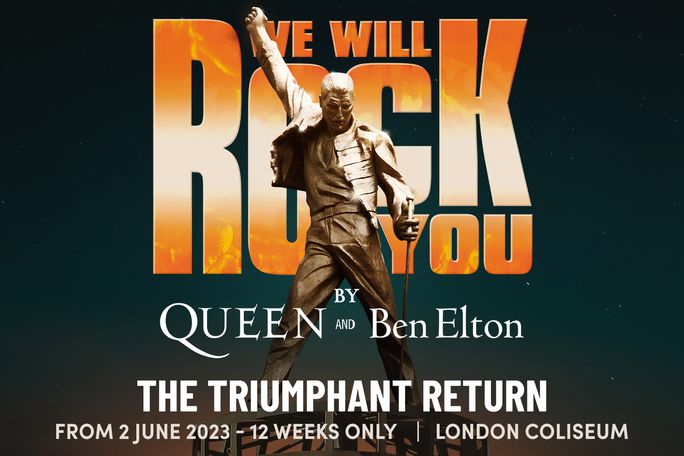 We Will rock You musical London
«We Will Rock You» er en rockmusical skabt af medlemmerne af Queen, Brian May og Roger Taylor, sammen med forfatteren Ben Elton. Musikken og teksterne i musicalen er hentet fra Queens store katalog af hits.
Musicalen foregår i en fremtid, hvor musik og instrumenter er forbudt og erstattet af digital musik, og hvor individer ikke længere har nogen kreativ frihed. Handlingen følger karaktererne Galileo og Scaramouche, der forsøger at finde sandheden om den forbudte musik og redde rockmusikken fra dens digitale modstandere.
I løbet af musicalen får publikum lov til at høre Queens klassiske sange, herunder «Bohemian Rhapsody», «We Will Rock You», «We Are the Champions» og «Another One Bites the Dust». Musikken kombineres med spektakulære koreografier, lys og fantastiske scene- og kostumedesign for at skabe en oplevelse, der får publikum til at synge og danse med.
«We Will Rock You» havde premiere i London i 2002 og blev en stor succes med forestillinger over hele verden. Musicalen hylder Queen og deres musik og tilbyder en underholdende og spektakulær oplevelse for alle, der kan lide rockmusik og musicals.